Can I Use Fresh Raw Manure Directly into My Garden?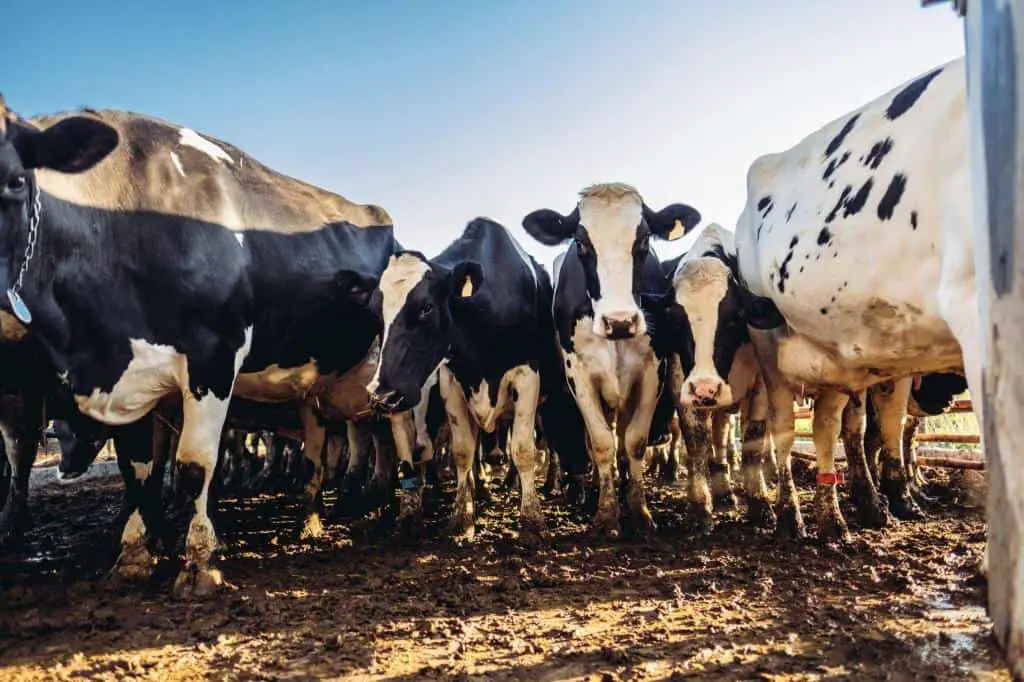 Imagine your garden transformed into a lush, thriving oasis. Vibrant tomatoes, crisp lettuce, and dazzling flowers paint a vivid tapestry of colors and flavors. To make this horticultural dream a reality, you've heard about using fresh raw manure as a potent fertilizer. But wait – before you go rushing out to sprinkle manure on your precious plants, let's delve into the nitty-gritty details.
Fresh raw manure is like the wild child of gardening. It's teeming with nutrients, but it can also be a bit unruly. So, the burning question is, can you safely use it directly in your garden? 
Using fresh raw manure directly in your garden is not recommended due to the risk of harmful bacteria and weed seeds.
We'll unveil its hidden secrets, examine the potential pitfalls, and equip you with the knowledge to navigate this fertile terrain. Whether you're a seasoned gardener seeking to master a new technique or a newbie with a green thumb yearning to grow your first crops, you're in for an enlightening journey. So, grab your gardening gloves, and let's dig in!
Understanding Fresh Raw Manure
Let's begin by defining what fresh raw manure is. Essentially, it's the untreated waste from animals, such as cows, horses, and chickens. It contains a mixture of animal feces and urine, often mixed with bedding material like straw or wood shavings.
Types of Manure and Their Properties
Fresh raw manure comes in various forms, depending on the source. Here are some common types:
| | |
| --- | --- |
| Type of Manure | Properties |
| Cow | Rich in nitrogen and organic matter. |
| Horse | Contains less nitrogen but more fiber. |
| Chicken | High in nitrogen and phosphorus. |
Each type has its own unique composition, making it suitable for different gardening needs.
Nutrient Content in Fresh Raw Manure
One of the primary reasons gardeners consider fresh raw manure is its rich nutrient content. It's packed with essential plant nutrients, including nitrogen, phosphorus, and potassium (NPK). 
Incorporating fresh raw manure into your garden can be like giving your plants a nutrient-packed meal. However, it's crucial to use it judiciously and allow it to age or compost properly to reduce the risk of nutrient imbalances or the introduction of weed seeds. 
With the right care and attention, fresh raw manure can be a powerhouse of nutrition for your garden, leading to healthier, more productive plants. These nutrients are vital for plant growth, making manure an attractive option.
Benefits of Using Fresh Raw Manure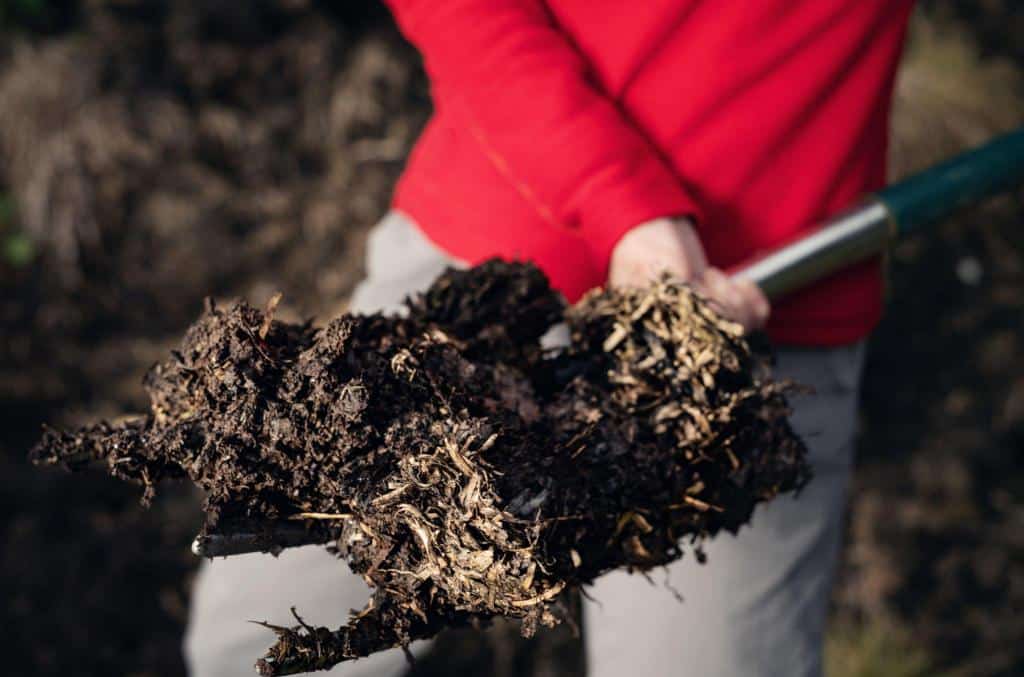 Using fresh raw manure in your gardening or farming can offer several benefits, provided it's applied correctly and safely. One of the primary advantages lies in its nutrient-rich composition, which includes vital elements such as nitrogen, phosphorus, and potassium. These nutrients are essential for plant growth, and when fresh raw manure is properly used, it serves as a potent natural fertilizer, supplying your plants with the nourishment they need to thrive.
Additionally, fresh, raw manure contributes to improved soil structure. It contains organic matter that enhances the soil's ability to retain moisture and nutrients. This enhancement promotes healthier root development and better aeration, ultimately resulting in more robust and resilient plants.
From an economic standpoint, using fresh, raw manure can be a cost-effective option. It is often readily available on farms or from livestock owners, reducing the need to invest in commercial fertilizers. This makes it a practical choice, particularly for small-scale farming or gardening endeavors.
However, it's crucial to exercise caution when using fresh raw manure to avoid potential drawbacks, such as weed seeds, pathogens, and nutrient imbalances. To mitigate these risks, proper composting or aging of the manure is essential. This ensures a safe and effective application that maximizes the benefits mentioned earlier.
Risks and Concerns
While fresh raw manure has its benefits, it also carries some health risks. Manure may contain harmful pathogens, such as E. coli and Salmonella, which can pose a threat to human health if not handled and applied correctly. It's essential to take precautions to minimize these risks.
Manure can contain contaminants like antibiotics and hormones if the animals are treated with them. These substances can end up in your garden soil and potentially affect plants and the environment.
Manure, despite its numerous benefits, can sometimes bring along unwanted guests in the form of weed seeds. These weed seeds hitch a ride within the manure and can sprout in your garden beds, causing frustration for gardeners
The improper use of fresh, raw manure can lead to environmental issues. Runoff from rain or irrigation can carry manure and its associated pollutants into water bodies, causing water pollution. Responsible application is crucial to preventing these problems.
Can I Use Fresh Raw Manure Directly into My Garden?
Using fresh raw manure directly in your garden is not recommended as it can contain harmful bacteria and weed seeds that can contaminate vegetables and cause human disease. Fresh manure typically has high amounts of ammonium or soluble nitrogen, which can harm and burn plants.
The best way to use manure in your garden is to compost it first, which not only kills many unwanted weed seeds but also reduces the risk of pathogens. Composting manure before adding it to gardens is highly recommended, especially in gardens with edibles.
The USDA National Organic Program (NOP) has created rules and guidelines for the safe use of raw manure. Their rules state that if edibles come into contact with the soil, such as root vegetables or cucurbits, which tend to lie on the soil surface, raw manure must be applied to the garden at least a few days before harvest.
Composting Raw Manure
Composting is a recommended practice before using fresh raw manure in your garden. It helps address many of the concerns mentioned earlier. Composting:
Reduces Pathogens: The composting process breaks down pathogens, making the manure safer to use.
Eliminates Odors: Composting reduces the strong odor often associated with fresh manure.
Stabilizes Nutrients: It stabilizes and balances the nutrient content, preventing over-fertilization.
Composting fresh raw manure involves several stages:
Collection: Gather the manure and mix it with carbon-rich materials like straw or leaves.
Aeration: Turn the compost pile regularly to ensure proper oxygen flow, which aids decomposition.
Curing: Allow the compost to cure for several weeks to months, depending on the temperature and conditions.
Testing: Consider testing the compost to ensure it's safe and stable before using it in your garden.
Composted manure offers several advantages over fresh raw manure:
Reduced pathogen risk: Composting eliminates many harmful pathogens.
Balanced nutrients: Nutrient content is stabilized, reducing the risk of overloading plants.
Improved soil structure: Compost enhances soil aeration and water retention.
Reduced odor: Composting reduces the strong smell often associated with raw manure in soil.
Applying Fresh Raw Manure Safely
Guidelines for Safe Application
Before applying fresh raw manure to your garden, it's essential to follow certain guidelines to ensure the safety of your plants, the environment, and yourself:
Use Mature Manure: Fresh raw manure can be high in ammonia, which can harm plants. Allow the manure to age for several months or compost it to reduce its ammonia content.
Avoid Leafy Greens: Don't apply fresh raw manure to leafy vegetables like lettuce or spinach, as it can lead to food safety concerns. Instead, use composted manure for these crops.
Keep a Safe Distance: When applying manure, leave a buffer zone between it and the plant's root zone to prevent root damage and potential nutrient burn.
Minimize Contact with Edible Parts: Prevent direct contact between fresh manure and the edible parts of plants to reduce contamination risk.
Wear Protective Gear: When handling fresh raw manure, wear gloves, and wash your hands thoroughly afterward to minimize the risk of pathogens.
Recommended Application Rates
The ideal application rate of fresh raw manure depends on several factors, including the type of manure and your soil's condition. Here are some general guidelines:
| | |
| --- | --- |
| Type of Manure | Recommended Application Rate |
| Cow | 50-100 pounds per 100 square feet |
| Horse | 50-80 pounds per 100 square feet |
| Chicken | 20-40 pounds per 100 square feet |
Always perform a soil test to determine your garden's specific needs. This test will provide insights into nutrient deficiencies and help you adjust the application rate accordingly.
Timing and Best Practices for Spreading Manure
Timing is crucial when it comes to applying fresh raw manure. Here are some best practices to consider:
Fall Application: Applying manure in the fall allows it to break down over the winter, making nutrients available for spring planting.
Incorporate Manure: Mix the manure into the soil rather than leaving it on the surface. This prevents nutrient loss through runoff and minimizes odor.
Avoid Waterlogged Soil: Don't apply manure to waterlogged soil, as it can lead to nutrient leaching and runoff.
Rotate Crops: Practice crop rotation to ensure that plants with high nutrient demands follow those that receive fresh raw manure.
Alternatives to Fresh Raw Manure
While fresh raw manure offers nutrients and organic matter, there are alternatives worth considering, especially if you have concerns about pathogens, odors, or regulations.
Organic and Synthetic Fertilizer Options
Composted Manure: As mentioned earlier, composted manure is a safer option. It provides the benefits of fresh manure with reduced risks.
Organic Fertilizers: Organic fertilizers like blood meal, bone meal, and fish emulsion are nutrient-rich and free from pathogens. They are readily available at garden centers.
Synthetic Fertilizers: Chemical fertilizers are a quick and precise way to provide specific nutrients to your plants. However, they lack the organic matter that improves soil structure.
Comparing the Pros and Cons of Various Fertilizers
To help you make an informed choice, here's a comparison of fresh raw manure, composted manure, organic, and synthetic fertilizers:
| | | |
| --- | --- | --- |
| Type of Fertilizer | Pros | Cons |
| Fresh Raw Manure | Abundant nutrients, organic matter, and cost-effective | Potential pathogens, odor, improper use |
| Composted Manure | Nutrient-rich, reduced pathogens, better odor | Requires composting, aging, and is time-consuming |
| Organic Fertilizers | Safe, slow-release nutrients, improve soil | May be expensive, lower nutrient content |
| Synthetic Fertilizers | Quick results, precise nutrient control | Lacks organic matter, potential runoff |
How Farms Manage Manure
On farms, manure management is a critical aspect of sustainable agriculture. Farms employ various methods to handle manure responsibly, including:
Manure Storage
Many farms have dedicated manure storage facilities in place. These storage structures serve multiple purposes, including preventing runoff, which can contaminate nearby water sources, and controlling odor, promoting a more pleasant environment for both farm workers and nearby communities. Effective manure storage is key to minimizing the environmental impact of livestock operations.
Composting
Some farms opt to compost their manure. Composting not only reduces the presence of harmful pathogens and noxious odors but also transforms manure into a valuable soil amendment. Composted manure improves soil structure and fertility, making it an environmentally friendly approach that enhances the sustainability of farming practices.
Nutrient Management Plans: 
Farms often develop nutrient management plans as part of their responsible manure management strategy. These plans aim to optimize the use of manure as a natural fertilizer. By carefully assessing the nutrient content of the manure and matching it to the specific needs of crops, farmers can minimize excess nutrient runoff into waterways, which can contribute to water pollution. This approach ensures that manure is used efficiently and environmentally responsibly.
Sustainable Manure Handling Practices
Sustainable manure management practices benefit both farms and the environment:
Reduced Environmental Impact: Proper management minimizes the risk of nutrient runoff, protecting water quality.
Improved Soil Health: Well-managed manure can enhance soil fertility and structure.
Resource Efficiency: Farms can save money by efficiently using manure as a nutrient source.
Regulatory Compliance: Farms that follow sustainable practices are more likely to comply with environmental regulations.
Conclusion
In conclusion, the use of fresh, raw manure in gardening is a topic that requires careful consideration and adherence to best practices. While it can provide valuable nutrients and organic matter for your plants and soil, it comes with potential risks related to pathogens and environmental impact. Composting and responsible application can mitigate many of these concerns.
Alternatives to fresh raw manure, such as composted manure and various types of organic and synthetic fertilizers, offer viable options, each with its own set of advantages and disadvantages. Conducting a soil test to assess your garden's specific nutrient needs is a wise step in making an informed choice.
Moreover, understanding and complying with regulations and local laws regarding manure use is essential for environmental stewardship and legal compliance. Manure management practices on farms play a crucial role in reducing the environmental impact of agriculture while benefiting soil health and resource efficiency.
FAQs on Gardening with Natural Fertilizers
How long should I wait after applying fresh raw manure before planting vegetables?
It's crucial to wait. Fresh raw manure should be applied to your garden at least 120 days before planting vegetables to allow time for potential pathogens to break down and minimize the risk of contamination.
Can fresh raw manure be harmful to pets or wildlife in the garden?
Yes, fresh raw manure can be harmful. Keep pets and wildlife away from areas where you've applied it. The manure may contain pathogens or toxins that could pose health risks to them.
What are the differences between fresh raw manure and composted manure?
Fresh raw manure is untreated animal waste, while composted manure has undergone a decomposition process, reducing pathogens and odor, making it safer for garden use.
Can I mix fresh raw manure with other types of fertilizers for better results?
Yes, you can. Combining fresh raw manure with other organic fertilizers or soil amendments can provide a balanced nutrient profile for your garden.
Is it safe to use fresh raw manure in vegetable gardens?
While it can be safe if handled correctly, composting the manure first is recommended to reduce the risks associated with pathogens. Follow composting guidelines for safety.
Are there any organic certifications or labels for manure products?
Yes, some manure products may have organic certifications or labels, indicating they meet organic standards and have undergone proper processing.
Yes, you can use manure from backyard animals, but it's essential to compost it first to reduce pathogens and ensure safe and effective use in your garden.